Have you ever thought what kind of a crazy family reunion would happen if some of the world's best DJs got together? The electronic dance music community shares a very strong similarity as a real family, so we've decided to compile a list of some of our favorite producers and see where they'd fit as a brother, sister or even the crazy uncle.
[caption id="attachment_22681" align="aligncenter" width="550"]
Is anyone else dying at Claude Vonstroke holding a baby Martin Garrix or is that just me?[/caption]
We can't think of anyone better for this position then Dirtybird's head dude - I could only dream of having a grandpa as cool as Claude.
The Loving Mother - Annie Mac
Annie Mac fits perfectly as a mother figure. Running her successful BBC radio show for years, she is always supporting artists new and old with lots of love.
The Cool Dad - Kaskade
A humble, yet loving real father of three daughters, Kaskade and his big heart fits perfectly as the dad you wish you had.
The Rebel Sister - J.Phlip
This badass chick is not one to mess with, as Dirtybird's head bitch we think she'd make the perfect sister that always seems to get into trouble.
The Rebel Brother - Deadmau5
There is no real explanation needed for this role - we all know how feisty Joel gets....
Well duh, we all know Dilly's true passions are being a little punk and making us all laugh. He's the little brother we all wish we had.
The Nerd/"Goody two shoes" - Zedd
Don't worry Zedd, we think you're cool, but your love for video games leads us to pick you as our family nerd.

The Creepy Uncle - Tiesto
Uh is there anything creepier than Tiesto's smile? He's that guy that wants to be cool but c'mon we all know how old you really are.
The Troublemaker Little Cousins - Dada Life
These crazy Swedes would be the life of the family reunion, always making everything as ugly as they can.
The Hot Cousin - Diplo
Ah, dreamy Diplo - he's that family member you don't want to admit you think is cute, but you totally do.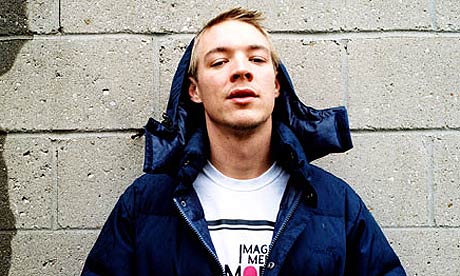 The "Black Sheep" - Borgore 
This bad boy is always getting in trouble one way or another; he would definitely fit it as the bad egg of the family.
The Spoiled Twins - Nervo
No offense to these ladies, we think they would play the role of  THOSE girls with their elaborate makeup, crazy hair and fashion
Little baby Martin, this sweet child will always be the youngin' of the EDM family.
The Family Pet - Meowingtons
Deadmau5's most prized possession, Meowingtons is our pick as the EDM family pet.