Listen to this while you read this:
I'm pretty easy to please when it comes to live music.
I like crowds, I can adjust my energy level pretty accordingly, and I enjoy appreciating the experience as a whole...the production, the people, the ambiance, and so on. ...so it's really not that often I walk away from a show disappointed. I had been trying to see
Deorro
 for quite a while, but it always seemed like something came up. I was out town, he had to cancel his show, there were festival conflicts with another set; it always seemed like the universe was against me. After all this time, maybe I had built it up too much in head, but Deorro's appearance at the Showbox Sodo with the Panda Funk crew just didn't live up to the hype.
One of the most essential components to a live performance is the flow. It doesn't matter if we're talking about a theatrical play, or a half hour acoustic guitar set at coffee shop, or even a seven hour marathon with
Markus Schulz
; the journey from beginning to end is what defines it. This is why DJs "performing" their singles on television doesn't work. There's no context, no buildup, no story. It's just a bunch of stuff happening.
At least Alex and Drew get it. They get it, right?
And it was evident after the openers played some of Deorro's biggest tracks that this element of flow was going to be missing.
I wasn't even aware that Deorro had come onstage.
Partially because the beat didn't change at all (and hadn't really for the last two hours) and partially because the entire cast of openers didn't leave; instead of paving the way for Deorro to have his own DJ set, the
Panda Funk
crew stayed on for some B2B2B(2B?) setup. It was all a little chaotic and honestly kind of hard to tell who was running the show, mostly because no one would stop talking. On that note...
Seriously. DJs...stop talking.
If your music can't do the hype for you, you're doing something wrong. Pumping the crowd up over the mic and switching the momentum completely to give everyone a chance to catch their breath are NOT bad energy techniques...if used sparingly. But you have to let more than a song and a half play before cutting the music out to yell at everyone, which in Panda Funk's case was usually telling everyone to jump or to put their fucking hands in the air.
I'm all for putting my hands up. I like putting my hands up. It's like one of four moves that I have, but if my hands are always up, then having my hands up doesn't even mean anything.
[caption id="" align="aligncenter" width="559"]
"Looking good, guys! Now just keep them there for another four hours!"[/caption] Despite the market's oversaturation with DJs, I don't think it's something everyone can do. There is absolutely a level of technicality and track selection and reading the crowd that's a learned skill which every DJ should put time into developing. But what everyone can do is play a few high energy songs that get people to move, stop the music, tell everybody to fucking jump, and then play another song with the exact same beat. While there were some genuinely fun surprises like DMX's "Up In Here," or a mashup of "Sweet Dreams" by the Eurthymics, the rest of the night's sets seemed like someone had made a Spotify playlist with a bunch of bangers and put it on shuffle, occasionally turning the volume down so they could tell you how much they liked this song. There was no creativity, there was no confidence, there was no trust in the audience to become as engaged in the performance as they should have been, leaving it both uneven and repetitive, with a lot of weird moments; which included stopping the show to get security to grab someone who had blacked out in the crowd and immediately following up by asking everyone who came to [fucking] party. [caption id="" align="aligncenter" width="640"]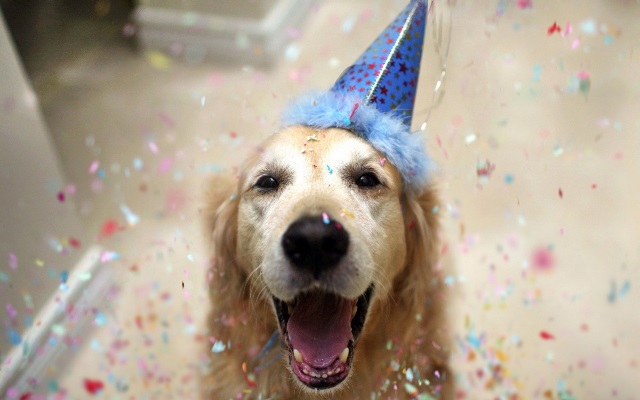 Yes you did! Yes you did come here to party![/caption] What's the most disappointing is
I know Deorro is better than this.
It's more than evident from recordings of his sets and production techniques that he is one of the more innovative talents both on and off the stage, but his show in Seattle didn't capture any of what makes him so interesting and charismatic. Back in 2014,
Deorro had announced his retirement from DJing
, opting to spend time in the studio and with his family instead. Obviously, this didn't happen and probably won't anytime soon. And why would he? If you can have fun playing music in front of a crowd, that would certainly be hard to leave behind. Initially I was so excited to hear that he was going to continue touring, but am now wondering if the lack of energy and originality is a sign of his diminishing desire to be on the road. Or maybe he just had an off night. My hope is on the latter.