News
XS Nightclub's Premier Late Night Pool Party, Night Swim, Resurfaces on May 5
Take a Dip Under the Stars as XS Nightclub's Premier Late Night Pool Party, Night Swim, Resurfaces on May 5 
 Sunday evening soiree celebrates Grand Opening party on May 19 with Afrojack
Night Swim, the weekly pool party at  XS, the sophisticated nightclub within Encore at Wynn Las Vegas, returns on May 5 featuring Redfoo of LMFAO as the headlining DJ. Guests are invited to dress to impress in their swimsuits while immersing themselves in the pool as the DJ takes the stage at the Sunday after-dark soiree.
"Night Swim is a signature event to XS and has become one of my personal favorite parties," said Jesse Waits, managing partner of XS and Tryst nightclubs. "The entire production transforms with the stage turning toward the pool and the energy focusing on the outdoor elements. We are able to offer a unique open-air, club experience while utilizing our lineup of incredible DJ talent."
The 2013 season will continue with Manufactured Superstars on May 12. The grand opening party will be held May 19, with Grammy Award-winning producer, Afrojack, making his Night Swim debut.
"I have never played at Night Swim at XS before, but I imagine it has to be awesome," said Afrojack. "You have the best club in the world, using the pool as a dance floor – it's an easy win."
[youtube id="5ujLEYiXtYY" width="620″ height="360″]
Since launching in 2009, the venue has developed an unprecedented experience for club-goers with its seductive design, inspired by the sexy curves of the human body. Mirrored mosaics, gold crocodile-embossed leather, Kinon laminates, black Galazy mosaics, brushed brass and gold-resin bar tops collaborate to form a rich, striking nightclub environment.
Continuing the design to the exterior, the poolside patio holds pride in its two story expanse, as guests are presented with a total of 26 exclusive cabanas, offering an all-embracing view of the party landscape. Each cabana comes equipped with a plasma television, marble-topped console tables, fully stocked refrigerator, safe, overhead fan, misting system for hot summer nights and plush seating. In addition, there are 14 lily pads, 12 day beds and six large poster beds for guests to reserve.
With the combination of luxury, style and unparalleled service, XS has captured the attention of admirers all over the world and continues to be a haven for jetsetters, celebrities and the elite. Additionally, XS was recently named the #1 nightclub in the country on Nightclub & Bar's Top 100 list as well as Mega-Club of the Year. Table reservations are highly recommended for Night Swim and can be made by calling 702-770-0097. XS is open Friday through Monday from 10 p.m. to 4 a.m., located on The Esplanade at Encore. For more information, visit www.xslasvegas.com.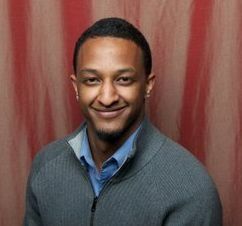 Eyoel
Always play to your audience 🙂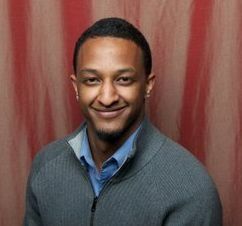 ↑ Back to top