News
Sean Tyas Presents Tytanium 200
First there was a preview of his new summer anthem 'Got Love' and now incendiary trance stalwart Sean Tyas announces the full schedule of his Tytanium 200.
Broadcasting in June, the hugely popular Tytanium Radio show will achieve its 200th episode. Staging a series of exclusive parties across the summer the Tytanium takeover will be touching down in a number of locations throughout the world bringing the energy and magic of the show to life with live event broadcasts, a collection of special guests and exclusive sets from Sean himself.
With Tytanium 200 shows confirmed at events such as Beach Club Fuel in Bloemendaal, The Gallery at Ministry of Sound in London, Webster Hall in New York, Zouk in Singapore, as well as Ibiza, Israel, Thailand and India, music fans can look forward to a host of headline artists such Super8 & Tab, Jochen Miller, Leon Bolier, Arnej, Greg Downey, Alex MORPH, Woody van Eyden and Sied van Riel joining Sean on stage over the coming months during the tour.
A one-stop destination for the finest trance and electro sounds, Tytanium Sessions has cultivated an almost religious like following from its listeners since its inception back in 2009. The weekly one-hour show is a global fix syndicated to FM stations and found online at Afterhours.FM and via Sean's official Podcast and Soundcloud pages. Premiering the 200th episode of the Tytanium radio show during the month of June, Sean will be delivering a direct-to-fans party – a significant celebration in the shows history allowing Tytanium fans around the world to tune-in and dance-out.
As part of the Tytanium 200 Sessions tour, Sean has delivered what is sure to be a serious crowd pleaser during the summer months with the release of his new single 'Got Love'.  Reaching to his ironclad past of rolling bass lines and acid peaks, while integrating some new textures and techniques, Sean has come up with a sterling anthem-esque record to celebrate all things Tytanium. A fan favorite at recent shows such as Ultra Music Festival Chile and ASOT 600, 'Got Love' features the commanding vocals of Nicole McKenna and continues to build on Sean's adroit work with gifted vocalists and songwriters. An impact that can be seen in the official music video that was filmed at the Mayday event in Dortmund at the start of May.
View the official video for Sean Tyas feat Nicole McKenna – 'Got Love' right here on OTB!
[youtube id="YkwVCPt6vyE" width="620″ height="360″]
Already receiving strong set-list support from the likes of Armin van Buuren and the rest of the A-list players in the scene, the full release package will include a scintillating Alex M.O.R.P.H. B2B Woody van Eyden remix, who deliver a drifting melodic rework of Sean's own original mix.
Accompanying this landmark 200th episode broadcast and tour occasion will be the release of the Tytanium 200 compilation album. Released on Tytanium Recordings, this CD and digital download album package will feature a collection of the hottest tracks that have illuminated the shows past, present and future tracklistings. Mixed and compiled by Sean himself, the Tytanium 200 mix album will be a tangible, retrospective memory for both followers of the show and new fans to delve into.
Tytanium 200 Tour Dates
12/05 – Bloemendaal, Netherlands
18/05 – Prague, Czech Republic
25/05 – New York, USA
07/06 – Jerusalem, Israel
13/06 – India Tour
14/06 – India Tour
15/06 – India Tour
16/06 – India Tour
22/06 – Ayia Napa, Cyprus [TBC]
24/06 – San Antonio, Ibiza
28/06 – Bangkok, Thailand
29/06 – Zouk, Singapore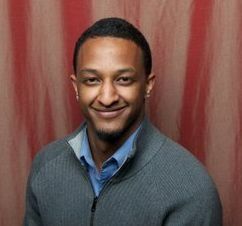 Eyoel
Always play to your audience 🙂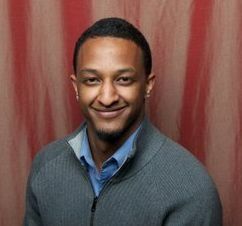 ↑ Back to top