News
Daylight Beach Club & Light Nightclub Official EDC Weekend Lineup!
DAYLIGHT BEACH CLUB AND LIGHT NIGHTCLUB
OFFICIAL LINEUP DURING ELECTRIC DAISY CARNIVAL WEEK INCLUDES
NICKY ROMERO, BAAUER, ALESSO, SKRILLEX,KREWELLA AND ZEDD
WEDNESDAY, JUNE 19 THROUGH SUNDAY, JUNE 23
AT MANDALAY BAY LAS VEGAS
DAYLIGHT Beach Club will kick off EDC week on Wednesday, June 19 when Dutch DJ and house music composer/producer Nicky Romero flies in from Holland to headline ECLIPSE. The party will continue under the Las Vegas summer sun with performances from Baauer on Friday, June 21, Alesso on Saturday, June 22, and Chicago EDM trio Krewella, who will bring the daytime celebration "Alive" on Saturday, June 23, with their unique mix of various electronic genres. The GRAMMY-nominated Skrillex will take things to another level at DAYLIGHT Beach Club on Saturday, June 22, for a special sunset performance to close off the day.
Here is the official talent lineup and schedule at DAYLIGHT Beach Club during Electric Daisy Carnival Week:
DAYLIGHT Beach Club
–Wednesday, June 19, 10pm-3am – NICKY ROMERO
–Friday, June 21, 11am-6pm – BAAUER
–Saturday, June 22, 11am-5:30pm – ALESSO
–Saturday, June 22, 5:30pm-12am – SKRILLEX Special Sunset Session
–Sunday, June 23, 11am-6pm – KREWELLA
LIGHT Nightclub will be turned on by the finest DJs in the world starting Thursday, June 20, when it opens EDC week with Nicky Romero's Protocol label hosting the venue, officially kicking off Romero's exclusive residency at LIGHT. The following day (Friday, June 21) Alesso will launch his exclusive residency at LIGHT with the help of house legend Jacques Lu Cont AKA Stuart Price and on Saturday, June 22, Zedd returns after his incredible debut opening night, with Baauer as his main guest.
Here is the official talent lineup and schedule at LIGHT during Electric Daisy Carnival Week:
LIGHT Night Club
–Thursday, June 20, 10pm-4am – NICKY ROMERO
– Friday, June 21, 10pm-4am – ALESSO
–Saturday, June 22, 10pm-4am – ZEDD and BAAUER
WHERE:
LIGHT & DAYLIGHT at Mandalay Bay Las Vegas
3950 Las Vegas Boulevard South
Las Vegas, NV 89119
For more information on DAYLIGHT Beach Club and LIGHT Nightclub: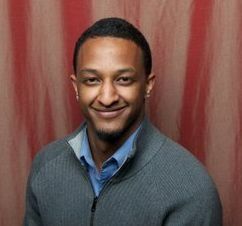 Eyoel
Always play to your audience 🙂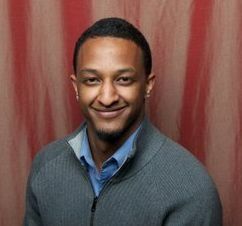 ↑ Back to top