News
Benni Benassi New Single "Dance The Pain Away" ft John Legend Out June 25 Via Ultra Music
BENNY BENASSI NEW SINGLE "DANCE THE PAIN AWAY"
FEATURING JOHN LEGEND SET FOR RELEASE
JUNE 25 VIA ULTRA MUSIC
FULL REMIX PACKAGE TO BE RELEASED
JULY 9 ON BEATPORT
FEATURING ALEX GAUDINO AND JASON ROONEY,
DADDY'S GROOVE, DYRO, JIMMY CARRIS AND TOM SWOON
World-renowned Italian producer and DJ BENNY BENASSI is releasing his next highly anticipated single "Dance The Pain Away" featuring multi Grammy Award-winning singer/songwriter John Legend June 25 via Ultra Music. Co-produced with his production partner and cousin Alle Benassi, "Dance The Pain Away" is a bona fide summer anthem that will ignite the crowds this festival season. The duo unveiled "Dance The Pain Away" to the world at this year's Coachella (Saturday, April 13) when Legend made a special surprise appearance during BENNY's stellar performance at the Sahara Tent. Featured by CNN, the Los Angeles Times, Fuse and USA Today, who highlighted the performance as one of Saturday's best surprises, the set was one of the most memorable moments at Coachella 2013. Listen to a snippet of "Dance The Pain Away" here:
To accompany the single, BENNY is also unleashing a special remix version from fellow Italian house music group Daddy's Groove on June 25 as a Beatport exclusive followed by a full remix package for "Dance The Pain Away" out July 9 on Ultra Music. The remix package features re-worked versions of the track from some of the world's top producers in electronic music today, including Alex Guadino and Jason Rooney, the aforementioned Daddy's Groove, Dyro, Jimmy Carris and Tom Swoon.
Following the track's release, BENNY has partnered with RollingStone.com for the official music video premiere for "Dance The Pain Away" launching June 27. Directed by Cameron Duddy, the video brings the song to life as it takes fans on a scenic drive along the famed Pacific Coastal Highway in Los Angeles with BENNY BENASSI behind the wheel of a classic Porsche 550 Spyder. Featuring John Legend and BENNY BENASSI, the video grips the gut of the track and captures the essence of searching for escape.
BENNY BENASSI also recently launched his new weekly radio show "Benny Benassi and Friends." Broadcasted every Saturday night on Evolution Radio on iHeartRadio (Clear Channel) at 11 p.m. EST, the 1-hour show consists of a 40-minute, non-stop mix from BENNY BENASSI followed by an additional 20-minute guest mix from some of the world's most in-demand artists and producers in the electronic realm. Listen to "Benny Benassi and Friends" here: http://bit.ly/14fiL1i.
Watch the teaser for Dance The Pain Away right here!
[youtube id="y4kbaVxzX2E" width="620″ height="360″]
Currently under way, BENNY BENASSI also continues his "#VIRTUALCHOIR" video campaign, which invites fans from every corner of the world to join him in song and submit their best karaoke-style cover video of his Grammy Award-winning song "Cinema" featuring Gary Go for the chance to become part of the "BENNY BENASSI #VIRTUALCHOIR." In partnership with cutting-edge social media platform Talenthouse, the "#VIRTUALCHOIR" video campaign is a global endeavor aimed at establishing a creative and interactive community for fans worldwide. All eligible submissions, which follow these guidelines, will be compiled into a video chorus version of "Cinema" that combines fans globally into a large-scale, composited "virtual sing-along" and debuted at a major electronic music festival this summer (details TBD). For more information on the "#VIRTUALCHOIR" video campaign, visit: http://smarturl.it/bennyvirtualchoir.
The Grand Prize winner of the "#VIRTUALCHOIR" video campaign—courtesy of Ultra Music and Marquee Nightclub and Dayclub—will receive: round-trip travel* for two and two VIP tickets to see BENNY perform in Las Vegas during his Marquee Nightclub and Dayclub residency this summer; and two nights' 5-star accommodation for two, courtesy of Marquee Nightclub and Dayclub. The Grand Prize package also includes an exclusive editorial feature through VIBE magazine and exposure of the winning video entry on BENNY BENASSI's social media channels. The winning submission will be featured as part of the final chorus version of "Cinema." The competition closes July 8 at 10 a.m. PST. The voting period for the competition runs from July 9 through July 15 and the Grand Prize winner will be announced July 29. All phases have a deadline of 10 a.m. PST.
The track listing for "Dance The Pain Away" remix package is as follows:
1.    Benny Benassi Feat. John Legend – Dance The Pain Away (Alex Guadino and Jason Rooney Radio Edit)
2.    Benny Benassi Feat. John Legend – Dance The Pain Away (Alex Guadino and Jason Rooney Remix)
3.    Benny Benassi Feat. John Legend – Dance The Pain Away (Daddy's Groove Radio Edit)
4.    Benny Benassi Feat. John Legend – Dance The Pain Away (Daddy's Groove Remix)
5.    Benny Benassi Feat. John Legend – Dance The Pain Away (Dyro Remix)
6.    Benny Benassi Feat. John Legend – Dance The Pain Away (Jimmy Carris Remix)
7.    Benny Benassi Feat. John Legend – Dance The Pain Away (Tom Swoon Remix)
*Connect*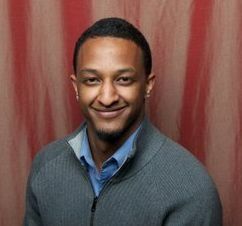 Eyoel
Always play to your audience 🙂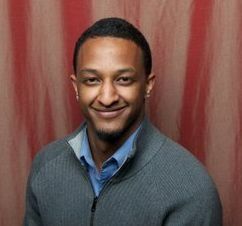 ↑ Back to top