News
PAUL VAN DYK Returns to Governors Island NYC August 11; "We Are One" Out Now On Vandit
PAUL VAN DYK
RETURNS TO GOVERNORS ISLAND IN NYC
SUNDAY, AUGUST 11
NEW SINGLE
"WE ARE ONE" WITH ARNEJ
OUT NOW ON VANDIT 
'THE POLITICS OF DANCING 3'
OUT LATER THIS YEAR
Internationally renowned producer PAUL VAN DYK (PvD) returns to Governors Island NYC Sunday, August 11 for the first time since 2011 for an exclusive preview event of his upcoming artist album THE POLITICS OF DANCING 3, out later this year on his own independent imprint, VANDIT, and featuring a full roster of guest vocalists and producer/artist collaborations. The performance will feature an all-new visual show from PvD themed to the new album to accompany his highly anticipated return and he will perform new music from THE POLITICS OF DANCING 3 live for the first time ever. Prior to the show, PvD will host an exclusive pre-event meet and greet with 100 lucky fans at the venue. Tickets for the Governors Island NYC show—presented by RPM and Pacha NYC—are available now on Wantickets (http://bit.ly/11l4aRn) and Clubtickets (http://bit.ly/11l4rE8).
[youtube id="pQKTZliiJtA" width="620″ height="360″]
PAUL VAN DYK makes it clear he is back to dominate the EDM world once again with the release of his new single "We Are One 2013" featuring tech-house/trance rebel Arnej, out now on VANDIT as a four-track package. The track is the official anthem for the second We Are One Festival presented by PvD taking place in his Berlin hometown July 6 at the colossal Zitadelle Spandau. After its original 2010 arena‐busting incarnation—in the German capital's O2 World Arena to commemorate the 20th anniversary of the fall of the Berlin Wall—this year the We Are One Festival moves outdoors. As We Are One reaches festival status, PvD joins Arnej to crown the night with an anthem of fittingly goliath proportions.
The track listing for "We Are One 2013" is as follows:
1.    Paul van Dyk & Arnej – We are One 2013 (Extended Mix)
2.    Paul van Dyk & Arnej – We are One 2013 (Intro Mix)
3.    Paul van Dyk & Arnej – We are One 2013 (Thougher Mix)
4.    Paul van Dyk & Arnej – We are One 2013 (Radio Mix)
"We Are One" is available on Beatport: http://www.beatport.com/release/we-are-one-2013/1107560.
*Connect*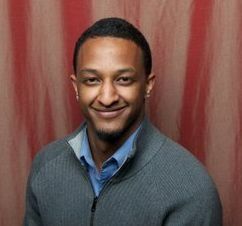 Eyoel
Always play to your audience 🙂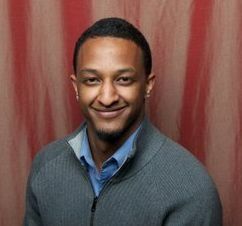 ↑ Back to top