Trance
Super8 & Tab Remix Armin van Buuren's 'I'll Listen' feat. Ana Criado

OCTOBER 8, 2012–It's a daunting task to remix an anthem by one of the biggest DJs in the world but Finnish trance duo Super8 & Tab have taken Armin van Buuren's summer classic 'I'll Listen' featuring Ana Criado and delivered a track that keeps the season's warmth alive on the dancefloor. 

Originally released on September 17, 'I'll Listen' was the follow-up to Armin and Ana's smash 'Suddenly Summer,' which engrained now-nostaglic memories into the minds of partygoers at festivals and clubs around the world.
With its melancholy, progressive undertones and delicately refined vocals, Super8 & Tab have amped up the origial 'I'll Listen' with their own growling bassline and deep chord progressions. Debuted at Nocturnal Wonderland in California on September 22 and more recently on A State of Trance 581, the 'I'll Listen' (Super8 & Tab Remix) has been given the stamp of approval by trance's most diehard fans and of course, Armin himself.
Other remixes of 'I'll Listen' out today include versions by John O'Callaghan and Disfunktion. 

On Thurday, October 11, Super8 & Tab kick off their North American 'ARC Tour' with Tritonal at Beta Nightclub in Denver, CO. For phase one and two dates, please go here.
As dance music has evolved over the years, Finnish duo Super8 & Tab are among the select number of artists who have pushed the sound to the next level while staying true to their trance roots. Renowned for their innovative approach to intricate and experimental production, Janne Mansnerus and Miika Eloranta have stealthily remained at the front of the pack since forming their collaboration in 2005.
An integral part of the Anjunabeats family, Super8 & Tab first set the trance world ablaze with classic anthems 'Helsinki Scorchin' and 'First Aid.' They released their debut artist album "Empire" in 2010 and "Empire: Remixed" in 2011, combining deep, brooding vocal anthems, classy down tempo excursions and futuristic trance fusions. An instant classic, it prompted mixmag to write, "It's a rare and wonderful thing to be blown away by an album on first listen. And that's exactly what Super8 & Tab's debut artist album does."
Throughout 2012, Super8 & Tab made the studio their second home, releasing original tracks 'Black Is Back' featuring Jan Burton, 'Awakenings,' 'Fiesta,' 'Arc,' and remixes for fellow producers Tritonal ('Piercing Quiet') and Armin van Buuren ('I'll Listen'). They energized crowds with their electrifying performances at Electric Daisy Carnival Las Vegas, Tomorrowland in Belgium, Global Gathering, ASOT 550 Den Bosch and numerous clubs in Ibiza, Australia, Moldova and the UK. When the desire struck to bring worldwide EDM acts to their hometown of Helsinki, they started a club night called 'EMPIRE' which saw Mat Zo and Maor Levi as the inaugural artists.
This fall, they'll hit the road with Tritonal for the 'ARC Tour,' a 30-city trek across North America that will bring them to New York, Denver, Los Angeles, Seattle, San Diego and many more cities to deliver club goers an unforgettable experience.
"Most of our gigs have been in Europe or other parts of the globe, so to tour around the United States and Canada where EDM has just exploded is something we're really looking forward to," says the duo.
2013 is sure to be as much of a globetrotting, track-releasing onslaught from the duo who are leading the charge of the Scandinavian trance revolution.
Facebook: facebook.com/super8tab
Twitter: @super8tab
YouTube: youtube.com/super8andtab
Website: www.super8andtab.com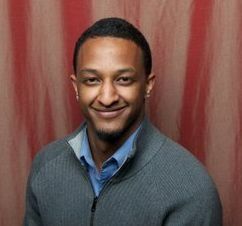 Eyoel
Always play to your audience 🙂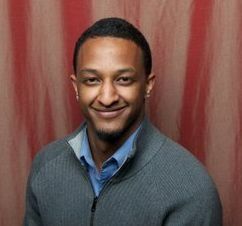 ↑ Back to top